Sponsored by Alumina Association - Faculty of Engineering Technology
Open University Engineering Technology Alumni Association (OUETAA), for members who have successfully completed their degrees and diplomas at OUSL FET
STUDENTS' ACADEMIC CONFERENCE (FETSAC) - 2021
You can stop a raging forest fire, a herd of stampeding buffalo or even a runaway freight train, but you can't stop a good man
Sponsored by Alumina Association - Faculty of Engineering Technology
Open University Engineering Technology Alumni Association (OUETAA), for members who have successfully completed their degrees and diplomas at OUSL FET
STUDENTS' ACADEMIC CONFERENCE (FETSAC) - 2021
You can stop a raging forest fire, a herd of stampeding buffalo or even a runaway freight train, but you can't stop a good man
Students' Academic Conference (FETSAC) – 2021
"Green World from Innovations"
Faculty of Engineering Technology Student Academic Conference (FETSAC) is an annual event of the Open University of Sri Lanka (OUSL). FETSAC first started in 2014 with the intention of assisting to create a relationship between the final year undergraduate students and the co-operative communities through the exposing their final year projects and their creative intelligence.
The event is mainly focused on the new inventions of the undergraduate engineering students and the implementation of a platform to present their skills and innovation to the industry through publishing an abstract and presenting a prepare in front of an honourable audience.
The theme of this year's conference is 'Green World from Innovations' Green innovation refers to any sort of innovation that contributes to the development of key products, services, or processes that help to reduce environmental harm, impact, and deterioration while also maximizing the use of natural resources. This form of innovation is becoming increasingly important in today's world. Since it directs the proper use of natural resources to increase human well-being. Furthermore, the invention and adoption of improvements in products and industrial processes may help to long-term sustainability.
FETSAC 2021 scheduled to be held on 07th & 08th of January 2022 virtually.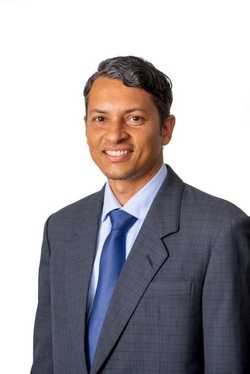 Keynote speaker
Eng. Heminda Jayaweera
Serial Innovator and Entrepreneur
Eisenhower Fellow 2021
Co – founder – Thuru, ZeroTrash, Venture Frontier Lanka, Moraspirit Initiative
Co – founder and Director - Jendo Innovations (Pvt) Ltd, Venture Frontier Lanka
Director - Effective Solutions Pvt Ltd
Board Member - TRACE Sri Lanka
Objectives
To serve the society by improving student's engineering innovations and to create an opportunity them to expose innovations to the industry